Volunteer
Women UNITED
Volunteering is at the heart of United Way's mission. Mobilizing volunteers is a core service of United Way through the United Way Volunteer Center. We are here to help individuals and/or businesses help others. Whether you're interested in mentoring a young person, offering your professional skills on a pro bona basis, or spending an afternoon with a senior, you've come to the right place. If you have a few hours a month or one day a year, we can help you find a volunteer opportunity that matches your skills.
---
Upcoming Events
"Women UNITED is a group of likeminded women who are passionate about meeting the needs of our community in the areas of education, income, and health. We are actively involved in the community to meet these needs and are excited with the opportunity to make a difference."

- Mary Ann Conzett and Judy Wolf, co-chairs
Our Mission: Activate the power of women to strengthen our community and drive sustainable change.
Just a Few of Our Projects:
| | |
| --- | --- |
| Sprout into Reading | Little Free Libraries |
| Read Across America | Dream Center and Circles Initiative Meals |
Women UNITED Membership
- Charter Women UNITED members have pledged $1,000 as a new contribution or in addition to their annual campaign contribution.
- Visionary Women UNITED members have pledged $500 to the campaign.
- All women are welcome to participate in Women UNITED - sponsored volunteer activities.
If you would like to find out how you can become involved in Women UNITED, please call United Way at 563.588.1415 or email admin@dbqunitedway.org.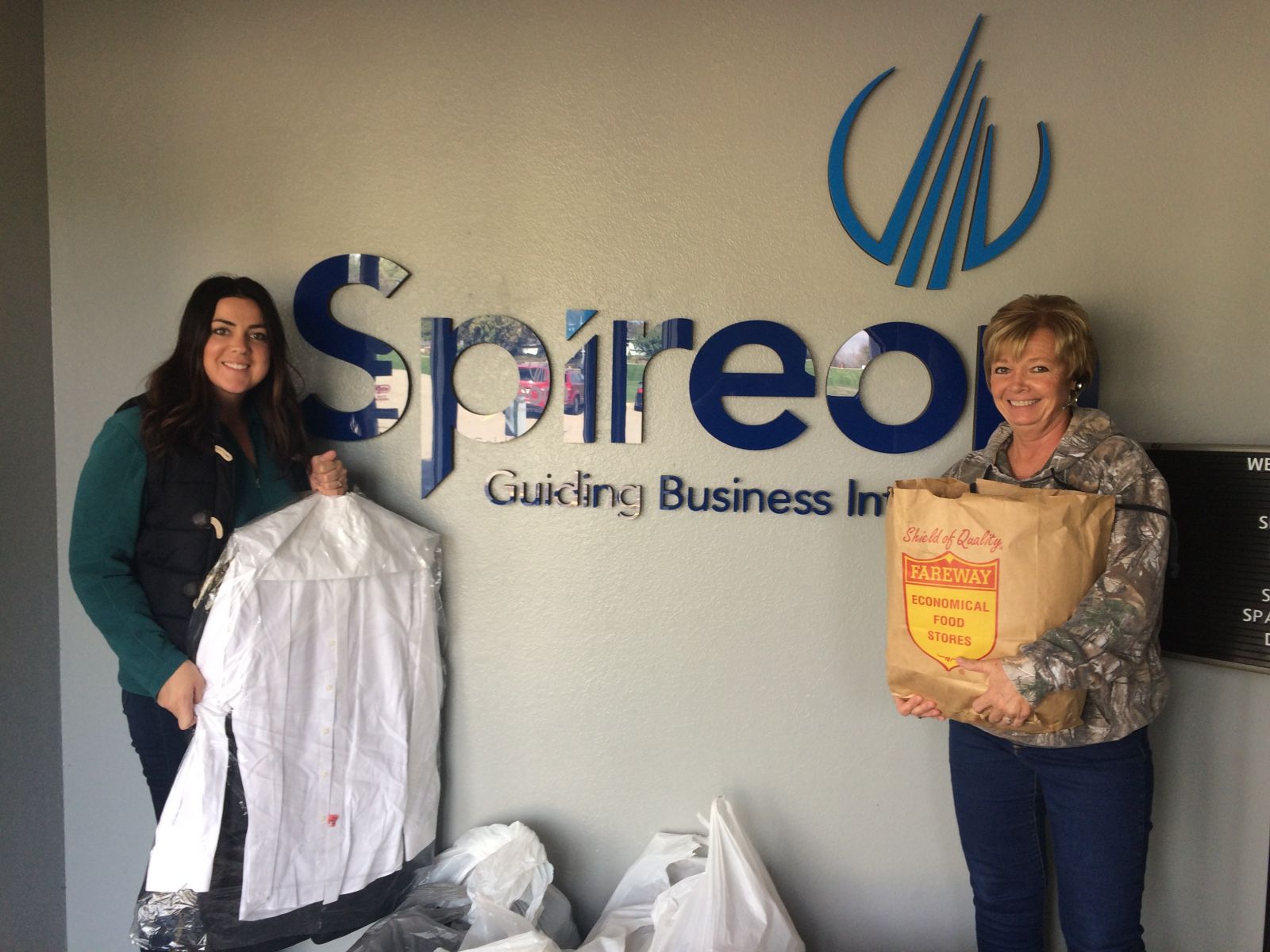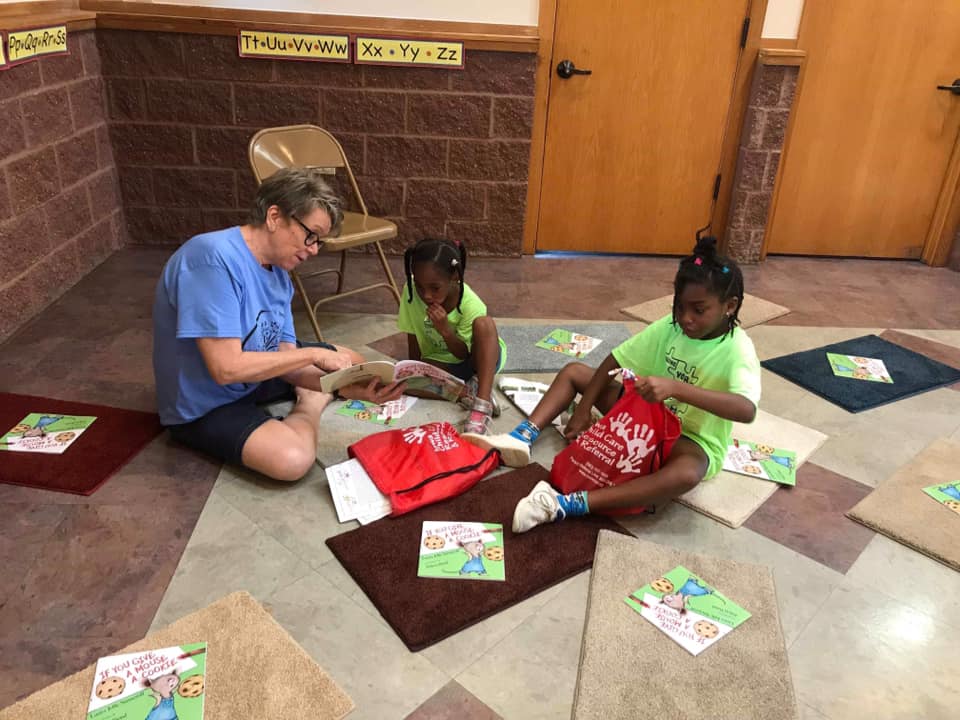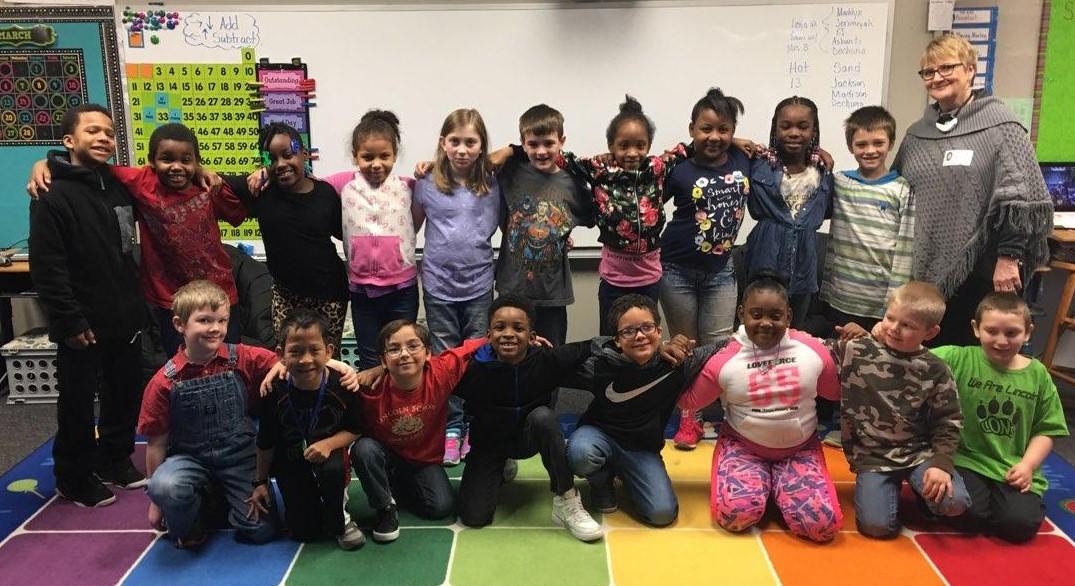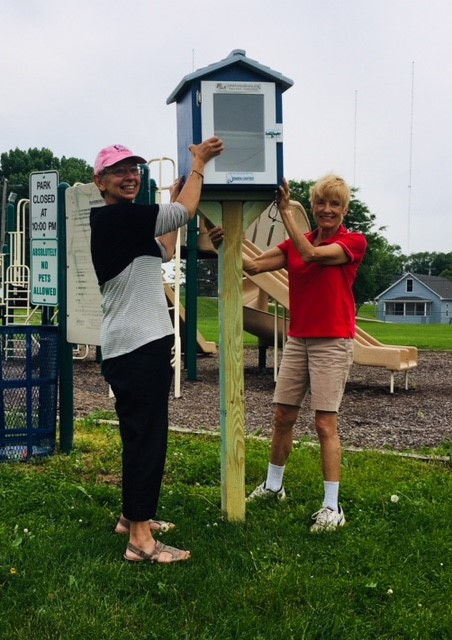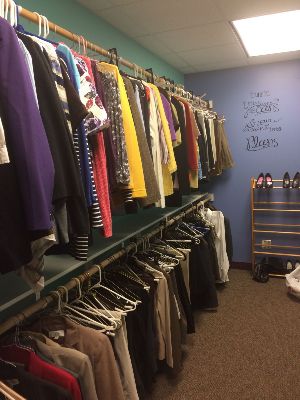 National Volunteer Month - Volunteer Opportunities
Historically each year UWDATS works with community partners to plan volunteering opportunities on this National Day of Service. Even though the scope of volunteering has changed, we could not let this day pass without sharing opportunities that every community member can consider and take action. Here are 10 ways to give back (contactless or minimal contact). Choose one or multiple and make a difference in our community!
1.) Tie Blankets for the Homeless
Each year, staff who work with people who are literally homeless are on the verge of homelessness, spend a day going out into the community to meet with people who are living on the street. They provide them fellowship, community resources, and items to make their stay outside easier (tent, blankets, hygiene supplies, etc.). Consider making a tie blank that will be distributed to those in need.
How to Make a No-Sew Blanket
Drop-off location: United Way of Dubuque Area Tri-States, 215 W 6th St, Dubuque, IA 52001
2.) Hygiene bags
As mentioned above, hygiene supplies are delivered not only during this annual event but regularly to those in need. Making a hygiene bag is an easy way to help.
Hygiene bag items: Shampoo, toothbrush, toothpaste, winter socks, winter hat, hand warmers, deodorant, a bar of soap, washcloth, placed in a gallon zip lock bag.
Contact Person: Amanda Dupont to schedule a drop-off time.
Work cell 563-258-9187 | E-mail: adupont@ecia.org
3.) Animal Needs
The Dubuque Regional Humane Society is always in need of supplies for their furry friends. Consider donating stuffed animals (new or gently loved), dog or cat toys, lap-size blankets, dog or cat food (in its original packaging), cat litter, cleaning supplies (paper towels, Dawn dishwashing liquid, bleach, hand sanitizer).
Drop off location: Dubuque Regional Humane Society, 4242 Chavenelle Rd., Dubuque IA 52002 (open 11 – 5 Tues – Sun)
4.) Deliver Food to those in need
So many people in our community are struggling to put food on their table and some are not even able to leave their homes to access food. Consider helping one of the many organizations working to combat food scarcity in our community.
Dubuque Area Labor Harvest – Delivery of boxes of groceries to people's homes. Typically takes about 1 hour. Organize a team of people (8 or so) to schedule a day to deliver (each person in their own car).
Contact person: Tom Townsend tom@ibew704.com, 563-543-4708
Urban Bicycle Food Mission
Contact person: Melinda Vize ubfmdbq@gmail.com
5.) Food Donations (nonperishables/canned goods/milk/bottled water)
Our local food providers are always in need of donations. Consider adding a few extra nonperishable items next time you are filling your virtual grocery cart or are at the store. Or a case of water could really help at one of our local men's shelters. If you have a green thumb, you could start growing some fruit or veggies inside and donate your produce when it's ready!
Drop off at:
Dubuque Area Labor Harvest, 423 W. Locust St., Dubuque, IA 52001
The Salvation Army, 1099 Iowa St., Dubuque, IA 52001 *Call to schedule a drop off time, 563-556-1573
Dubuque Food Pantry, 1598 Jackson St., Dubuque, IA 52001
Almost Home (cases of water), 1276 White St., Dubuque IA, 52001 *Call to schedule a drop off time, Brian 563-495-1353
How to start growing seeds in an egg carton Start Seeds in an Egg Carton: 6 Steps - Instructables
6.) Clothes Donation
Currently, many of our clothes closets are at capacity (what a generous community we have!). But there are still specific needs that can be filled. United Way is accepting gently used business/professional attire that people can use to attend a job interview. Almost Home could use new or gently used sweatshirts, sweatpants, and bedding (not clothes, I know, but still a need).
Drop off locations:
United Way of Dubuque Area Tri-States: 215 W 6th St., Dubuque, IA 52001 (business attire)
Almost Home: 1276 White St., Dubuque, IA 52001 (sweatshirts, sweatpants, bedding) *Call to schedule a drop off time. Ruth 563-495-0885
7.) Children's Books
United Way of Dubuque Area Tri-States Women United Group works hard to get books in the hands of children. They do this by keeping 19 Little Free Libraries located in Dubuque County stocked with books for kids aged 0 – 12yrs old. If you have any children's books your family no longer needs, UWDATS will take them!
Drop off location:
United Way of Dubuque Area Tri-States: 215 W 6th St., Dubuque, IA 52001
8.) Donate Blood
The need for blood is higher than ever. If you are over 18, conder scheduling a time to give.
American Red Cross: Dubuque Blood and Platelet Donation Center | Red Cross (redcrossblood.org)
Mississippi Valley Regional Blood Center: Dubuque - Mississippi Valley Regional Blood Center
9.) Send an encouraging note
Receiving a card or letter with an encouraging message makes anyone's day brighter, especially if that person is unable to have much face-to-face contact with others. Writing a quick note, filling out a card, or drawing a picture to be distributed to those in need of a pick-me-up is a great way to make someone feel special. United Way of Dubuque Area Tri-States will collect these special messages and help distribute them through food give-away events, staff working homeless individuals, and others.
Drop off or mail to:
United Way of Dubuque Area Tri-States, 2015 W 6th St., Dubuque, IA 52001
10.) Educate yourself about pressing social issues (homelessness, food scarcity, brain health, equity & inclusion, etc.)
Look for more information to come about United Way of Dubuque Area Tri-States' 21 Day Equity Challenge. Attend virtual committee meetings (school board, the board of supervisors, city council, planning & zoning commission, school parent-teacher organizations, etc.) related to your interests. Increase your knowledge and get involved!
Next school board meeting: Meeting Schedule - Dubuque Community Schools (dbqschools.org)
Planning & zoning commission meeting: Zoning Advisory Commission | Dubuque, IA - Official Website (cityofdubuque.org)
Board of Supervisors meeting: Board of Supervisors | Dubuque County, IA (dubuquecountyiowa.gov)
Dubuque School Board meeting dates: Meeting Schedule - Dubuque Community Schools (dbqschools.org)
Want to learn about even more volunteer opportunities? Visit our Get Connected Volunteer Portal HERE
Community Impact Committee & Investment Review Panelists
Guides United Way's efforts to identify and attain key results to address the community's most critical needs;
By identifying the community's needs, the committee will ensure the successful achievement of United Way of Dubuque Area Tri-States community impact goals.
Community Impact Committee Members (*United Way Board Member):
Adrienne Breitfelder, City of Dubuque
*Andy Wickham, AY McDonald – Chair
*Andy Sherman, Kyndryl
*Carrie Tedore, Independent Consultant
Chris Chapin Tilton, Community Member
*Derek Duehr, North Central States Regional Council of Carpenters
Gisella Aitken-Shadle, City of Dubuque
LaMetra Murdock, City of Dubuque
Ron Axtel, Hawkeye Area Community Action Program (Funded Partner Liaison)
Tyler Freye, Alliant Energy
Investment Review Panel:
Reviews and scores all grant applications and reports from applicants and Funded Programs;
Provides allocation recommendations for the grant cycle that is objective, fair, and impartial.
Investment Review Panelists:
| | |
| --- | --- |
| Gisella Aitkin-Shadle, NICC | "With my participation on the Investment Review Panel, I am thankful to play a small role in helping members of our community get the assistance they need from the many organizations supported by the United Way. We get the opportunity to see how the resources shared by the United Way are going to make an impact in the lives of so many people in our community. " |
| Kathy Buhr, Dubuque Racing Association | "The opportunities created through United Way funding helps make Dubuque and the surrounding communities better places to live, work, and play. The collaboration between so many people from so many different organizations is truly inspiring! It's an honor to serve on the Investment Review panel. " |
| Ricardo Cunningham, University of Dubuque | "I serve as a volunteer with United Way because I believe in their pillars of Health, Education, and Income. Also, serving on the board of various local non-profits, I know firsthand the impact of their grants in the Dubuque community." |
| Nancy Fett, Loras College | "United Way is first off, an amazing organization that has helped so many of our nonprofits continue in the good work they do. Secondly, I love the people (staff and volunteers) I work with at United Way. They believe in their mission, not only in words but in action. The passion and purpose of this organization are to be heralded and appreciated in our community. They are the good ones." |
| Tyler Freye, Alliant Energy | "I am most passionate about making sure children have the resources, education, and nutrition they need to have the best opportunity at success. No matter their situation they should have the opportunity to follow their dreams." |
| Katie Hensely, Cottingham & Butler | "I worked for a non-profit organization for 5 years and learned firsthand how impactful United Way resources are to our community. As a panel member, I enjoy reviewing the great resources agencies are offering to community members to improve lives. 'Somewhere along the way, we must learn there is nothing greater than to do something for others' Martin Luther King Jr." |
| Digger Kurt, Cottingham & Butler | "I volunteer with the United Way because it is not only a great way to give back to the community, but it is an excellent way to help contribute and make sure future generations have a place they are proud to call home. I am proud to be a Dubuquer and the direction we are headed!" |
| Brian Lacy, Modernfold | "I believe that we all must play a part in our community, and it is my privilege and pleasure to help with whatever I can. In addition, I believe that we need the community, and the community needs us." |
| Jean Lange, Sisters of the Presentation | "As a long-time employee of non-profits, I understand the importance of financial support from grants to continue the good work so many non-profits do. The benefit, to me, from reading grants is that I am reminded that much good work continues and people are helped! It's a good way to bolster my belief that people are good!" |
| Steve Larson, Woodward Communications | "I enjoy being part of the United Way investment panel because I believe in United Way's mission. The investment panel's review process allows us to make an objective evaluation of each agency's request and give the United Way board and management guidance on how best to allocate their resources." |
| Robert Moore, John Deere Dubuque Works | "As a leader within John Deere, I am humbled by the combined power of our corporate citizenship activities and the diverse group of citizens acting in coordination to enrich the lives of those who live in the tristate community. Together we build stronger businesses and better lives through volunteerism. Through my involvement in the Investment Review Panel, I am able to help efficiently drive funding to the local organizations which in turn, help the United Way accomplish their mission of connecting people and resources to advance the health, education, and income of those in need in our community." |
| Sarah Saylor, WHKS | "It's rewarding to see the positive outcomes of the initiatives that are implemented by the funded partners and supported by the United Way." |
| Lori Stewart, TCG Consulting | "It is a privilege to continue serving on the UWDATS Investment Review Panel. The opportunity to review the requests for funding from our local non-profits is a humbling and rewarding experience. United Way assists our difficult task with a fair well-established process; aligning the focus on health, education, income/financial stability, cornerstones of a healthy community." |
| Alice Vontalge, Crescent Electric | "I believe we are all very fortunate to be part of this community. Everyone should look for opportunities to share our individual talents to help others. This is one small way for me to assist while learning about United Way of Dubuque Area Tri-States" |
Kinsey Bogen, Loras College Social Work Student
Jennifer Clarke, John Deere Dubuque Works
Janel Hickson, Hodge
Sandra Kirkendall, Ruhl and Ruhl
Emily Klauer, Klauer Manufacturing
Barb Kurt, City of Dubuque
Malissa Sprenge, Turning Point /Mercy
Resource Development Committee & Campaign Cabinet
Help United Way achieve fundraising goals by doing outreach with local businesses to plan for successful campaigns:
Provide connections with new businesses to help increase awareness and support.
Our Resource Development Committee (*United Way Board Member):
Andy Wickham, A.Y. McDonald
Chris Chapin-Tilton, Retired
*Gary Dolphin, Voice of The Hawkeyes
Jan Powers, Powers of Communication
*Jay Lukens, The Friedman Group
*Jen Ready, HK Financial Services
Jessie Ehrlich, MidWestOne
*Judy Wolf, Retired
*Justin Stinson, ImOn Communication
Kelly Cooper, Dubuque Area Labor-Management Council
*Michelle Schmidt, Telegraph Herald
*Mike Cyze, Dubuque Community School District
*Shelley Zahn, Heartland Financial
*Sue Hafkemeyer, MercyOne Foundation
*Tom Jaeger, Wells Fargo Advisors
*Tom Townsend, Dubuque Area Labor Harvest & IBEW Local #704
Our Campaign Cabinet Members:
Assist in preparing a list of companies for new account development;
Prior to CEO visits, work with UW staff to determine strategy and determine key asks. Conduct face-to-face CEO visits with UW staff present;
Review accounts to develop division goals and develop strategies to engage and solicit your accounts.
Campaign Cabinet Members (*United Way Board Member):
Jessica Ehrlich, MidWestOne
Andy Wickham, A.Y. McDonald
Kelly Cooper, Dubuque Area Labor-Management Council
*Tom Townsend, Dubuque Area Labor Harvest & IBEW Local #704
Brian Meyer, Boys & Girls Club of Greater Dubuque
*Mark Dalsing, City of Dubuque
Dave Baker, Dubuque County
*Jay Lukens, The Friedman Group
Brad Oldberding, A.Y. McDonald
Justin Mills, A.Y. McDonald
Jill Black, A.Y. McDonald
Erin Rauen, A.Y. McDonald
Doug Rousch, A.Y. McDonald
Nicole Neuhaus, A.Y. McDonald
Molly Carpenter, MidWestOne
Debbie Trancrell, MidWestOne
Brock Renbarger, MidWestOne
*Michelle Schmidt, Telegraph Herald
Jodi Dodd, Telegraph Herald
Marty Corfman, Telegraph Herald
*Jen Ready, HK Financial Services
Kirby Snitker, DuTrac
Lauren Czeshinski, Cottinhamg & Butler
Dr. Chris Lundell, Retired
John O'Connor, O'Connor & Thomas Law Firm
John Tallent, Medical Associates
*Justin Stinson, ImOn Communication
Marketing Committee
Reviews proposed marketing and communication strategies and plans;
Helps develop consistent and compelling messaging to target stakeholders and the public;
Aid United Way by leveraging limited marketing resources through in-kind contributions, partnerships, and sponsorships.
Our Marketing Committee Members (* indicates United Way Board Member):
*Sue Hafkemeyer, MercyOne Foundation- Marketing Committee Chair
*Jacque Arensdorf, Spahn & Rose
Trish Kennedy, Retired
Julie Kronlage, Travel Dubuque
Allison Hartig, Honkamp Krueger & Co.
Amy Wickham Niemer, Riverview Center
Austin McElroy, Heartland Financial
Chrissy Weidemann, Hotel Julien Dubuque
Katie Stork, FEH Design
Lauren Czeshinski, Cottingham & Butler
Rachel Prendergast, Fourge Social
*Carrie Tedore, Rainbo Oil
Danielle Shea, Dubuque Community YMCA/YWCA
Olivia Iwasaki, Diamond Jo Casino
Shannon Williams, Boyd Gaming
Volunteer Dubuque
Dubuque Days of Caring: April 29, 2022
Dubuque Days of Caring partners with local nonprofits and willing volunteers in the Dubuque Community to successfully complete annual service projects that the nonprofits would not be able to complete on their own. We are able to provide the organization, funding, time, and volunteers to complete these projects.
Give Back Iowa Challenge
Volunteer Iowa announced the launch of the 8th annual Give Back Iowa Challenge, an eight-week challenge from April 1 - May 31, 2022, aimed at engaging Iowans in employer-supported volunteering. Iowa employers are encouraged to pre-register by March 31 st but can elect to participate at any time during the Challenge.
---
Getting signed up is done in 5 simple steps!
1. Enter your contact info.
2. Select your causes to help match you with volunteer opportunities.
3. Select your interest to help match your skills with volunteer opportunities.
4. Become a fan of agencies.
5. You are connected and can start volunteering!
"Never doubt that a small group of committed people can change the world. Indeed, it is the only thing that ever has." - Margaret Mead
Group/Workplace Volunteering
The United Way Volunteer Center makes it easy to volunteer together as a group by connecting projects and volunteer opportunities to groups. A Volunteer Group can be as small or large, such as corporations, civic groups, places of worship, public schools, or neighborhood groups.
If you are a representative of a company, workplace, and/or group and would like to schedule a volunteer project, please contact the United Way Director of Community Building & Impact at 563-588-1415 or email admin@dbqunitedway.org
The Power of Employee Volunteering
For Employees/Volunteers

Increases employee awareness and interest in community issues.
Achieves personal development and increases self-esteem.
It provides networking and team-building opportunities.
For Employers

It enhances corporate and social responsibility.
Supports strategic business goals.
Increase employee morale, loyalty, and productivity
It generates recognition as a "best place to work."
Positively impact profitability.
For the Community

Builds a stronger, healthier, and safer community.
Opens lines of community among various groups.
Register/Volunteer Administration
Register on our volunteer engagement portal, Volunteer Dubuque, to post ongoing or date-specific volunteer opportunities. We often have groups looking for projects so don't forget to let us know about those needs, too. Potential volunteers can search by area of interest, date, skills needed, etc. Representatives from your organization that are listed as Agency Managers in Volunteer Dubuque are notified via email when a potential volunteer indicates an interest in a volunteer opportunity.