When you give to United Way, your contribution improves the quality of life for individuals, families, and children in our community. Your contribution helps United Way and our community partners identify the root causes of some of our community's most pressing concerns and fund solutions to eliminate or alleviate those concerns.
We offer a variety of options for donors to support our work, whether through your employer, this website, planned giving or a donation of stock. Find out which method of giving is best for you. United Way is a 501(c)3 and all gifts are tax-deductible.
Cash or Check
Gifts of cash can be dropped off in a sealed envelope at the United Way office, located at 215 W. 6th St. in Dubuque. A pledge form is available on our Donate page located here.
Checks can be made payable to United Way of Dubuque Area Tri-States and mailed or delivered to the address above.
Credit Card
Donors can set up one-time or recurring credit card donations in person, over the phone, or through this website by clicking here.
Text to Give
Donors can text LIVEU to 40403 to give
Workplace Campaigns
Many employers in our community support United Way's efforts through an employee campaign. Time frames for these campaigns vary. The easiest way to find out if your employer runs a workplace campaign is to contact your human resources office. Most often employees are given an opportunity to sign up for payroll deduction or make outright gifts to United Way.
Gifts of Stock
If you would like to make a gift of stock, we ask that you call our office at 563.588.1415 x. 203.
Planned Giving
Please consider including United Way of Dubuque Area Tri-States in your will. For more information on planned giving options, contact United Way directly at 563.588.1415.
Leadership Giving
United Way recognizes the important role leadership giving plays in our organization. Recognition societies are one small way we recognize corporate and individual support of United Way and commitment to advancing the common good in our community. United Way of Dubuque Area Tri-States has two recognition societies to honor corporate and individual leadership giving. A full listing of last year's leadership donors can be found here.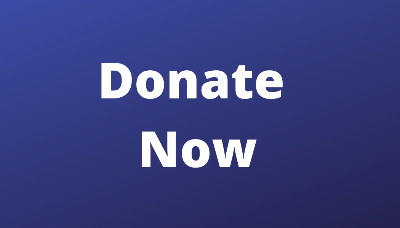 United Way Corporate Recognition
Recognizing corporate contributions of $500 or more.

Diamond Circle- $100,000 or more
Platinum Circle - $50,000-$99,999
Gold Circle - $25,000-$49,999
Silver Circle - $10,000-$24,999
Bronze Circle - $1,000-$9,999
United Way Individual Donors
Recognizing individual and household contributions.

Alexis de Tocqueville Society* - $10,000 or more
Diamond Circle - $5,000-$9,999
Platinum Circle - $2,500-$4,999
Gold Circle - $1,500-$2,499
Silver Circle - $1,000-$1,499
Bronze Circle - $500-$999
Women United - $500 or more
Young Leaders' Society - $250 or more
*The United Way Tocqueville Society recognizes local philanthropic leaders and volunteer champions who have devoted time, talent and funds to create long-lasting changes by tackling our communities' most serious issues.